Greetings from Dr. Giovanni Battista Levi Sandri and the Editorial Office of Laparoscopic Surgery!
We are pleased to share with you the 2019 Annual Report of Laparoscopic Surgery. In 2019, with the joint effort and support of all contributors, LS made great progress with publication of 59 articles, 8 upcoming focused issues, and increased website pageviews and visitors.
We would especially like to express our sincere gratitude to the editorial board members, guest editors, reviewers, authors, and readers for all your support and contributions to LS. We wish you a bright, healthy, and prosperous 2020!
To access the whole Annual Report, please scroll down to read or click LS 2019 Annual Report to download it.
Sincerely,
Editorial Office
Laparoscopic Surgery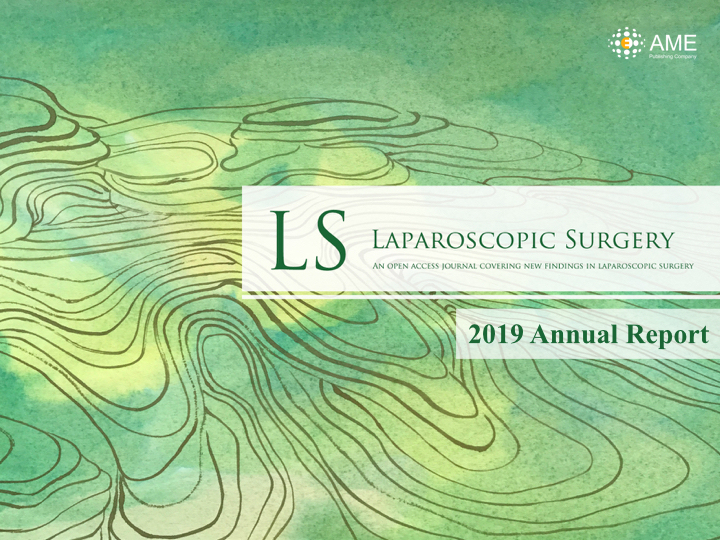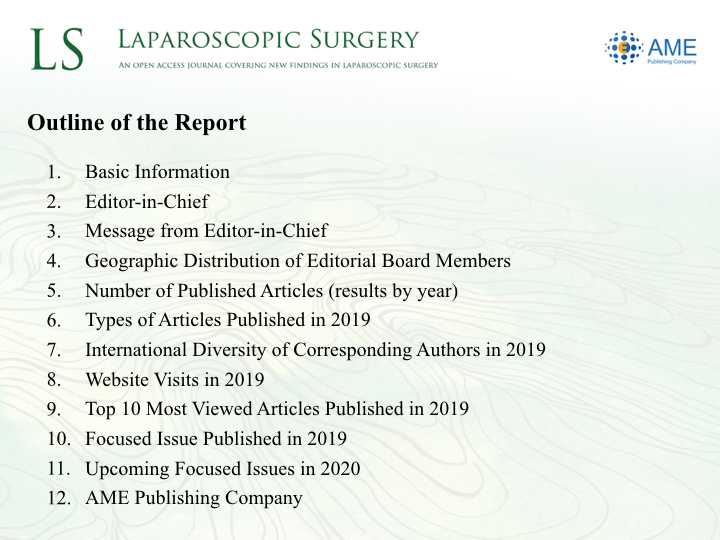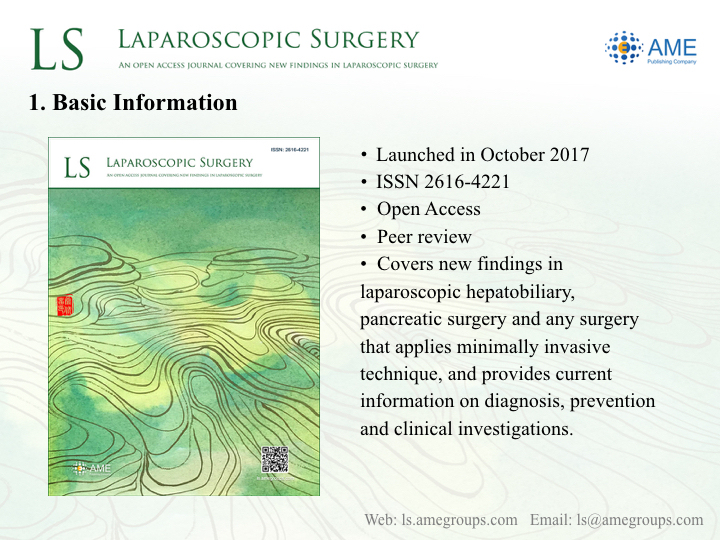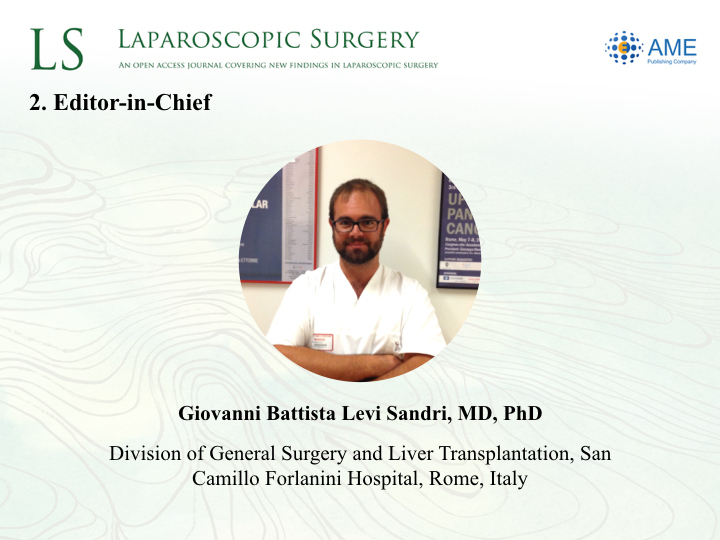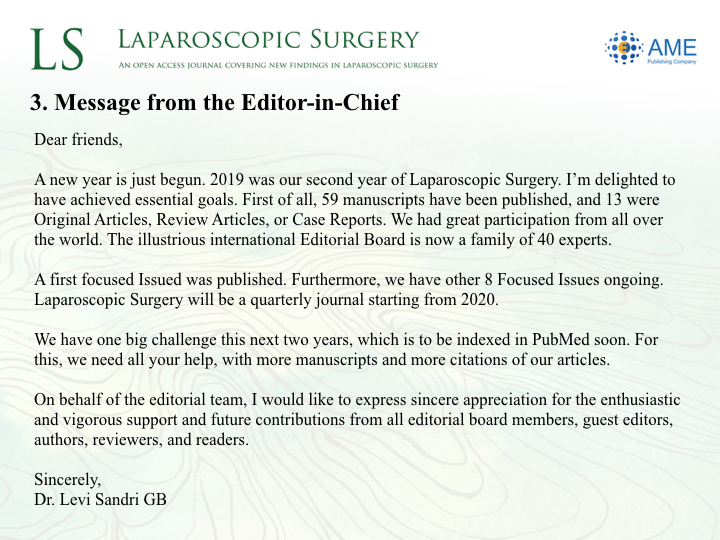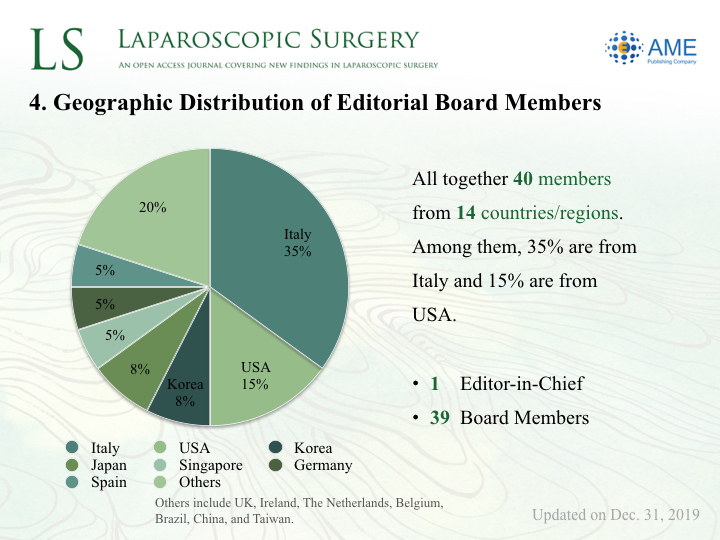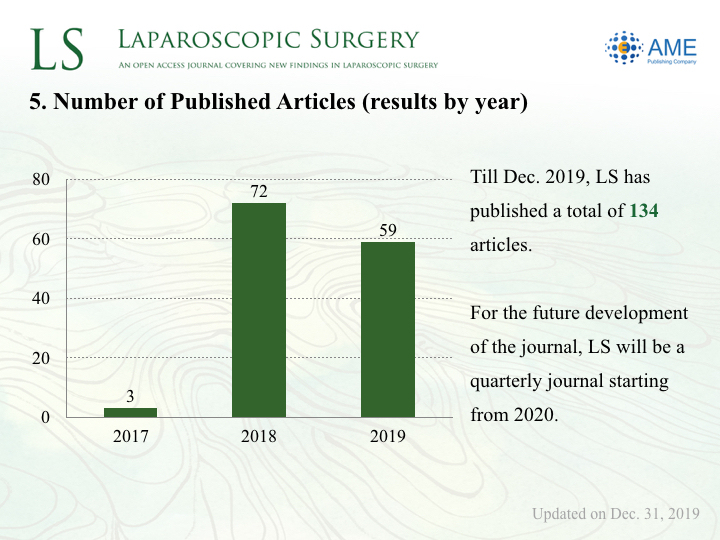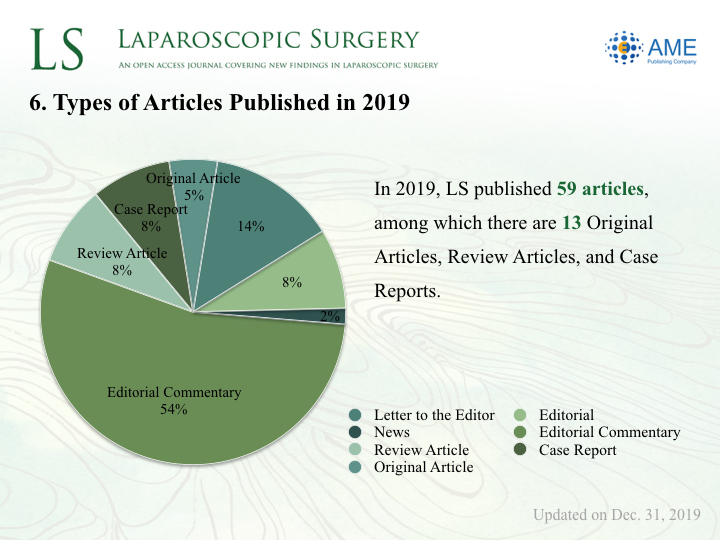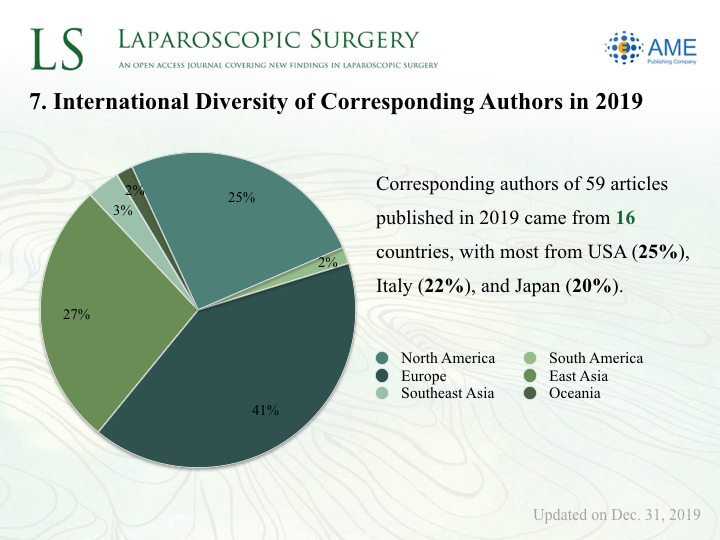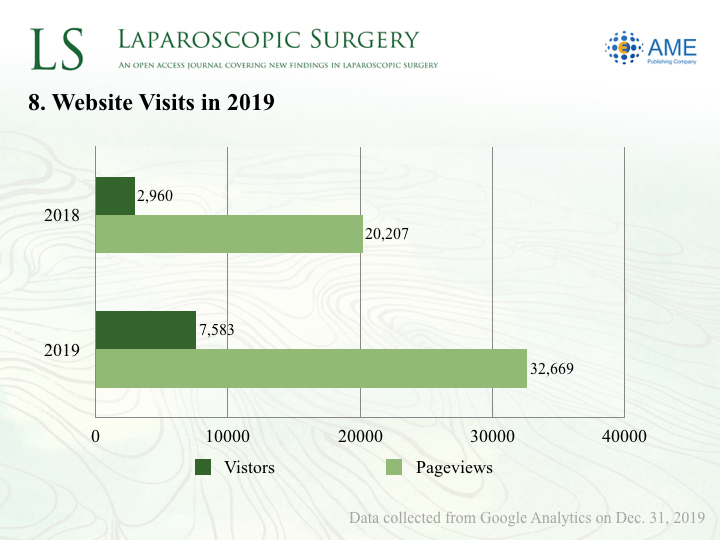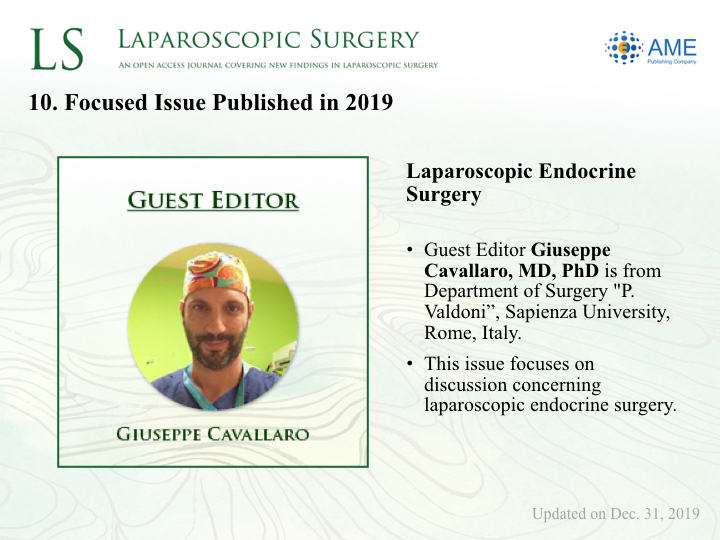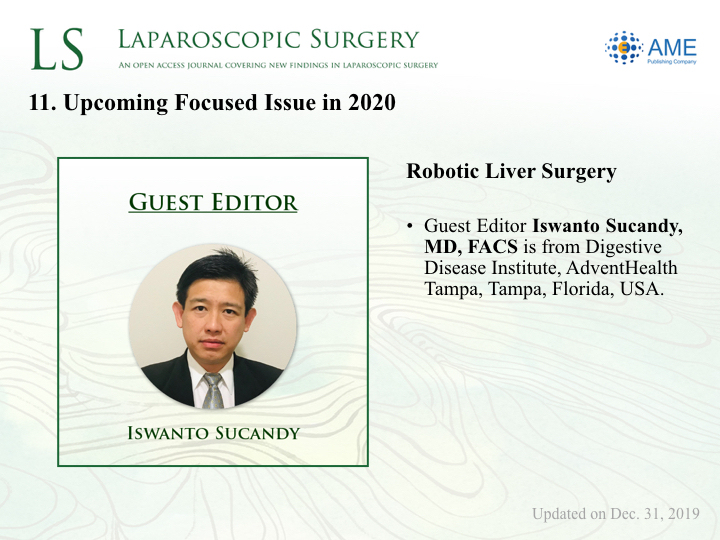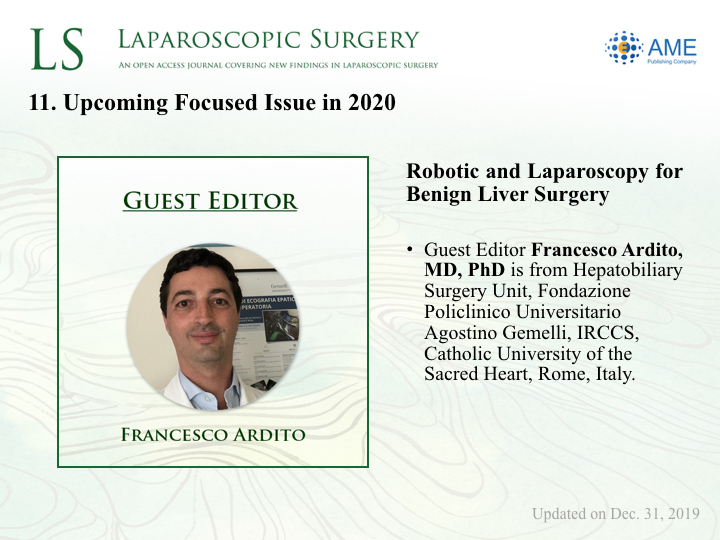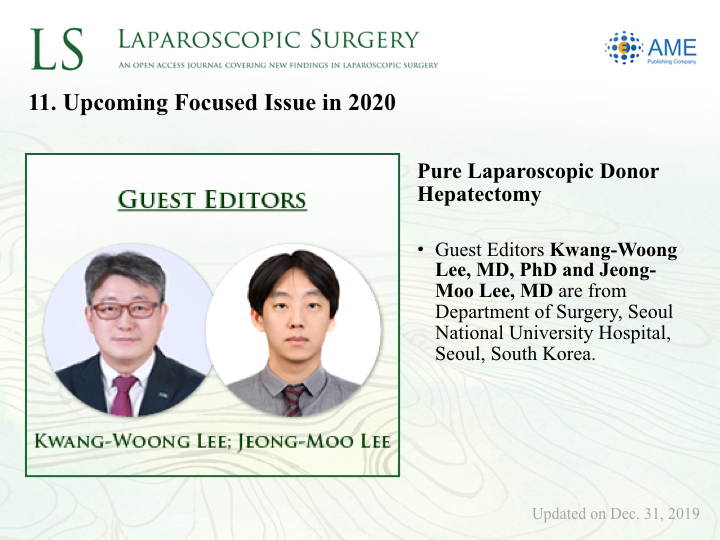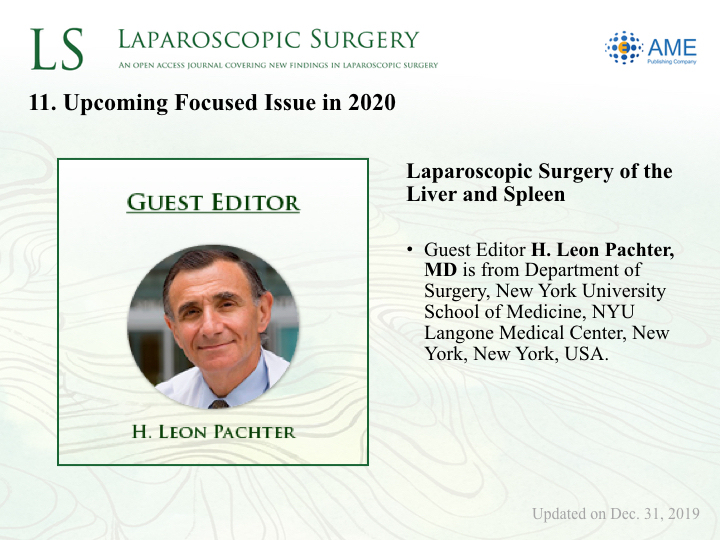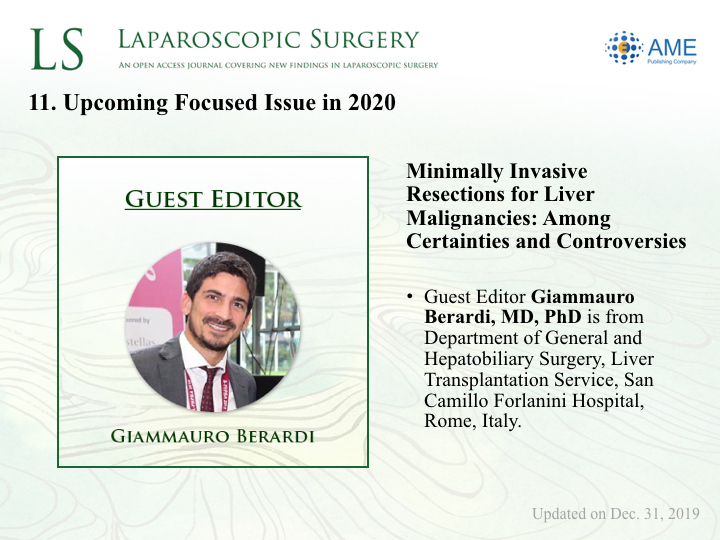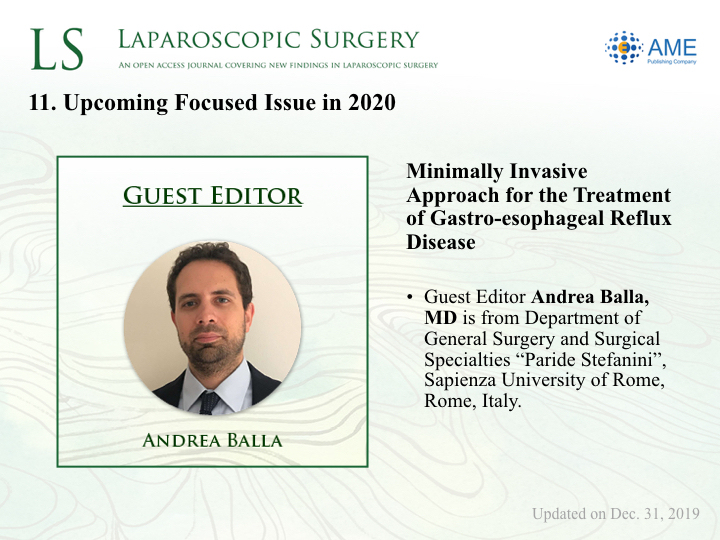 ---